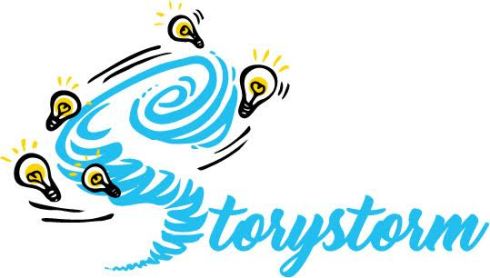 This month I joined Storystorm (a play on "brainstorm"). It's author,Tara Lazar's annual picture book idea challenge: every day, in January, write down an idea for a picture book. Each day, Tara has a guest blogger offer inspiration and suggestions for generating a new story.
I signed up for this (my first challenge) because I'm in a phase of life when only situations, ideas, images, and snippets of conversation that stand out in the news, on social media, or in my day-to-day interactions get my attention.
I was nervous to commit. I didn't trust I could hit 30. I had a few firm but gentle conversations with myself on my expectations, permission to have terrible ideas, and not feeling a failure if I couldn't achieve the stated goal.
My own goal was for Storystorm, to help me return to the creativity that hooked me into writing—the thrill of discovering ideas out of seemingly nowhere—two unrelated or opposite phenomena, silliness, audacious or outrageous thoughts, etc. The magical part. The where-did-that-come-from-? part.
It worked. With ten days left to go, I'm reconnected with my favorite part of the creative process.
In addition, it's been a reminder; what you need is already in you. The key to unlock the need is finding the space (a book, a challenge, a group) to hold it and a wee bit of time to let it out.